Mood: am happily my next novel.
Greetings: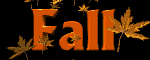 DECEMBER - 2014
---



"To My Blog"

Hi Friend,
   This blog is all about me, JonellaB™, my books, my true thoughts, and my writing career.   You can find the latest book releases, reviews, and other updates about things happening to me here.   If there is anything else you wish to know about me, please move to your right and click on the FAQs link, or go to my Tag Board and leave your question(s) there.   The quote below is what I carry with me every single day, to help me get through the racist environment in New York, USA.

       "No one can make you feel inferior without your concent," - Eleanor Roosevelt (1884-1962).

   I wish to make something quite clear to those of you who are offended by my postings, if you do not like what you see on my blog, please do not return here (nothing personal).  A blog is a personal online diary, a place, where anyone can to state their own opinions or ideas about anything they wish, and I shall do the same with mine.  Thank you so much for visiting my blog!

JonellaB™
---
---
"Here are my online pet fish!  Aren't they cute?  Click several times on the blue to feed them, if you like!"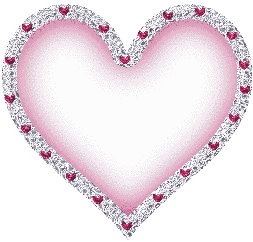 Jonella Beauty's Sagas
My Book List!
---
Hi Friends,
    HERE IS THE LIST OF MY BOOKS' INITIALS.

  Only when I am close to introducing the arrival of a new novel, you will see its full name below and the year it was written.

  A spinning book will be added to each novel's title in progress.  An open book will be added after it has been published... this will show you the genre each book belongs to:

  2) FMC

   3)  CH&TC

   4)  BG

   5)  TPE

   6)  TSORR

   7)  TCGU

   8:  OUAF...

   9)  BBliss

  10)  LED

  11)  BB

  12)  CLVS

  13)  AGE&D

  14)  GCE

  15)  ADFS

  16)  TGS

  17)  G&G

  18:  PP

  19)  RvsT

  20)  AD

  21)  TC&TS

  22)  UG? BQ?

  23)  DHCD

  24)  MDG

  25)  VVK

  26)  CGC

  27)  RWOP

  28:  NSE

  29)  AR

  30)  DE

  31)  FF

  32)  AS

  33)  HDH

  34)  AOTDS

  35)  GEE

  36)  WL

  37)  DOABHM

  38:  ECP

  39)  B's J

  40)  VMS

  41)  EEOMK

  42)  BBB

  43)  MWL

  44)  TIBW

  45)  SDD

  46)  TAK5000

  47)  AGMOE

  48:  GOTDLsF

  49)  SD, LOTSW

  50)  TIK

  51)  TMP

  52)  ????

  53)  ????

  54)  ????

  55)  ????

  56)  ????

Sci-Fi Novels   Fantasy Novels   Paranormal Novels

God Bless,
JonellaB™









AN ANNOUNCEMENT

!

FOR ALL OF MY BOOK READING FANS!
Hi!
     If you love any of my Sci-Fi, Fantasy, or Paranormal novels, and wish to become a member of THE PANTHORIANS™ Cosmos Galaxies Stories Fan Club?  Please visit the  FAN CLUB'S WEBSITE  (which will be coming very soon) to join.  There will be untold stories about all of my novels, and what had inspired me to wrote each one... Every club member can leave comments or questions addressed to me, or to any other members there.  Thanks!
JonellaB
™

My Dream House In Five Years, Hopefully!
  Right now, I am taking a very close look at the Bumble Bee Manor, so I can draft a floorplan from it for my dream house. And yes, I truly do know how to draw blueprints of any kind. My house will not be that big, but it will have some similar looks on the inside. This house is absolutely beautiful! Don't you love

it?   I DO!

JonellaB™

© 2006

30 Comment(s).
Grosir tas murah jakarta Terbaik
Jual Tas MK di Batam
toko tas murah jakarta Terbaik
Jual Tas Givenchy di Surabaya
Jual tas murah bandung Terbaik
Jual Tas Hermes KW Super
thanks for good write ;)
obat herbal asam urat
hi, nice blog. I will visit again to read new update :)
obat ambeien parah
You should take part in a contest for one of the best blogs on the web. I will recommend this site!
I really like it when individuals get together and share ideas. Great website, stick with it!
it might not be a taboo subject but generally people are not enough to speak on such topics. To the next. Cheers
Posted by qorya: